This secular curriculum is 40 weeks of U.S. History from the pre-colonial era where Native nations flourished through the present, where we're grappling with the results of a complicated past.
Using A Young People's History of the United States (Zinn), An Indigenous Peoples' History of the United States (Dunbar-Ortiz), and Heart & Soul (Nelson), and many other books, students will learn history through the eyes of Native Americans, African Americans, and immigrants.  $49.99 USD
Uncover history and start your family's  journey with this instantly downloadable curriculum. $49.99 USD
the Best Subject of the Day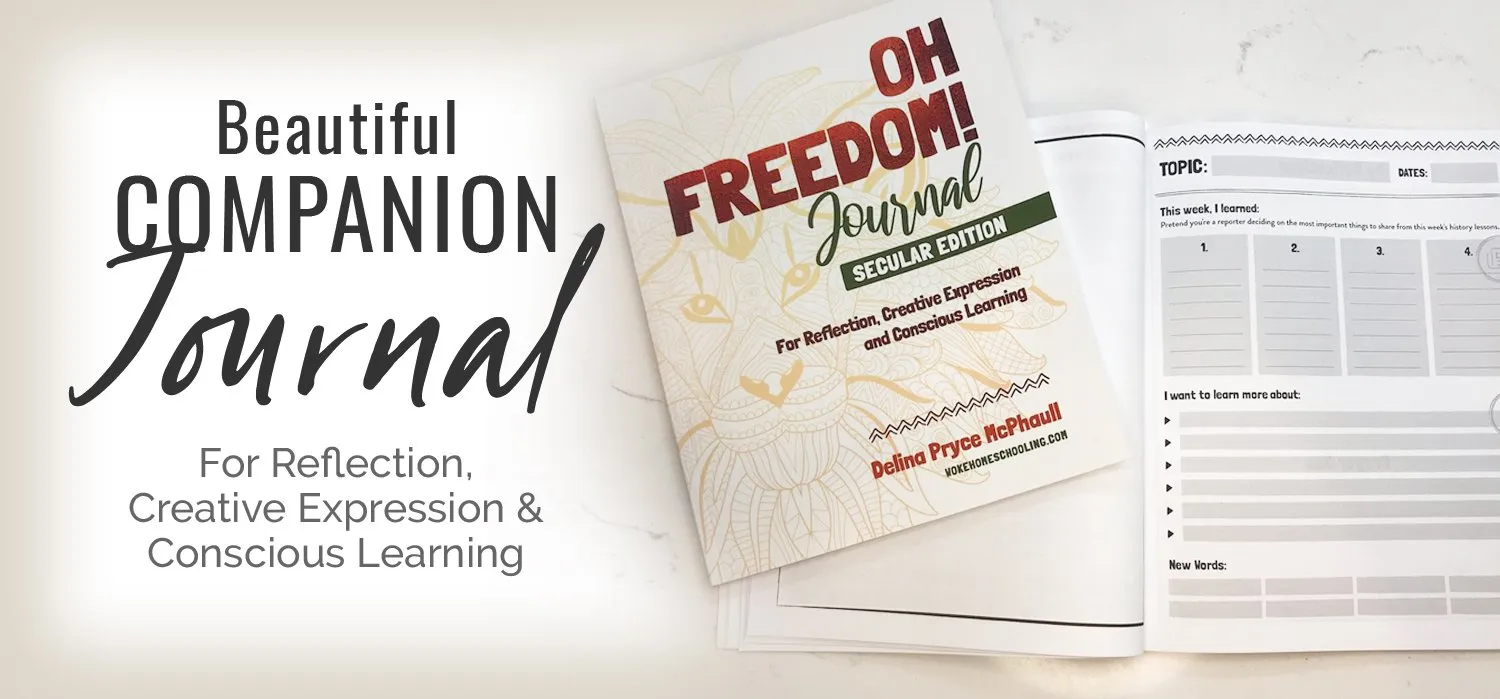 Order the Companion Journal
Contains 2-3 pages per week with room to take notes about people, places, and events, jot down new words, keep track of learning, and reflect on the stories and issues discussed. It also includes room for art, poetry, and prayers. Available as a downloadable PDF ($10 USD) or in print from Amazon ($12.95 USD).
Top Questions About This Curriculum